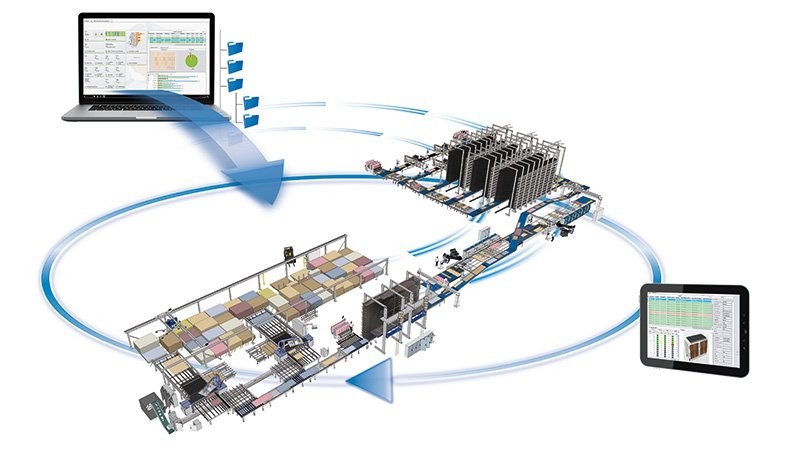 MES Systems are used by millions of factories throughout the world to optimize their industrial operations. Popularly abbreviated as MES, the growing demand for Manufacturing Execution System is mostly due to the plethora of benefits a corporation may have from its deployment.
Definition or a short introduction to the Manufacturing Execution Systeme
In a factory, a series of processes is normally followed to transform raw materials into completed commodities. Typically, such processes necessitate the passing of items through a number of devices and equipment at various stages. Manufacturing Execution System operates by automatically tracking these processes and continuously feeding information on whether or not they are performing as expected. The implementation of a Manufacturing Execution System in a plant also necessitates some initial intervention in the production process to evaluate how the present production process might be optimized in terms of resources and production time.
Keeping efficiency and production high
Manufacturing Execution System necessitates a pre-assessment of all present industrial production processes in order to find the most productive combination for the plant under a given set of conditions. Thus, by properly implementing and executing the Manufacturing Execution System in their facilities, firms may actually save money and time.
Issues can be addressed using an easy-to-refer to medium
The constant data stream from the Manufacturing Executive System keeps supervisors informed of all problems and difficulties that arise during the manufacturing process. This data can not only be utilized as a reference medium for future improvement, but it can also be given as evidence of any additional action that is required.  Manufacturing Execution System assists organizations in determining the necessary action required to optimize the whole production process in their plants by delivering factual real-time data on the overall process's performance.
Cost Control
It calculates all process expenses related to product production, such as raw material purchases, worker wages, production transportation costs, and stocking fees, among other things. Overall expenses are used to design corporate initiatives, such as reducing production costs in order to optimize revenues.
The Industrial Process Optimization
The continuous feedback mechanism generated from a Manufacturing Executive System allows for timely interventions to ensure that industrial processes are working at an optimal level. The system transmits real-time manufacturing information on all processes, including robots, machine monitors, and employees, allowing managers and supervisors to evaluate whether operations are running optimally and whether any more activity is required to sustain it.
Attendance and Time
It is used to track and monitor employee start and stop work so that monitoring employee working hours, late arrivals, early departures, time spent on breaks, and absenteeism becomes simple. It also helps to control labor costs by reducing overpayments and eliminating transcription, interpretation, and intentional errors using RFID electronic tags and biometrics.
Helping with Quality Control
In recent times, the role of quality control has expanded significantly, with quality improvement stressed in everything from raw materials to manufacturing output. By feeding the essential data from the ongoing production process, the Manufacturing Execution System serves as a complementing system in the quality control mechanism. Indeed, Manufacturing Execution System is widely used in a variety of industries, from food production to pharmaceutical, where safety is critical.