In today's age whether you're a budding photographer, an e-commerce entrepreneur, a social media influencer, or simply someone looking to spruce up their photos, one common task often arises: removing backgrounds from images. This process can turn an ordinary image into something extraordinary, and it's a skill that can come in handy in various scenarios. In this blog post, we'll explore the world of image background removal and introduce you to a powerful tool that makes it easy and free – Removal.ai.
What is image background removal?
Image bg remove is the process of isolating the subject or object in a photo and eliminating the background, leaving the subject as the primary focus. It allows you to change or replace the background, creating professional and eye-catching visuals.
When might you need to remove the background from an image?
There are numerous situations where background removal can be useful. Some common scenarios include:
E-commerce: Creating product images with clean, white backgrounds for online stores.
Portraits: Removing distracting backgrounds to highlight the subject's features.
Logos: Creating transparent logos for branding and marketing materials.
Design: Crafting flyers, posters, and banners with eye-catching visuals.
Web Content: Enhancing website and blog visuals to engage visitors.
Now that you understand the importance of image background removal, let's explore why Removal.ai stands out as an excellent tool for this task.
Free to Use: One of the most appealing aspects of Removal.ai is that it's completely free. You can remove backgrounds from your images without breaking the bank.
Easy to Use: You don't need to be a photo editing pro to use Removal.ai. It offers a user-friendly interface that simplifies the process.
High-Quality Results: ai uses advanced algorithms to produce high-quality results, ensuring that your subject remains crisp and clear, even after background removal.
Versatility: ai isn't limited to specific types of images. You can use it for product photos, portraits, logos, and more, making it a versatile tool for various needs.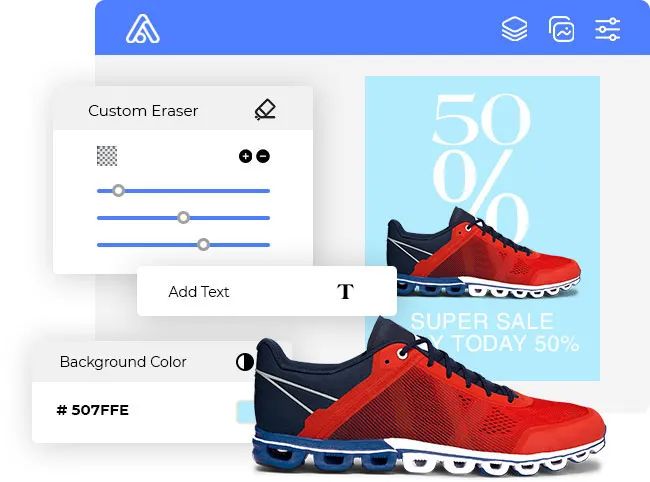 How to Use Removal.ai. Now, let's dive into the practical aspect of using Removal.ai. Here's a step-by-step guide on how to remove backgrounds from your images:
Step 1: Go to Removal.ai to access the free tool.
Step 2: Click the "Upload Image" button to select the image you want to edit.
Step 3: Let the Magic Happen, wait as Removal.ai's technology automatically detects and removes the background from your image.
Step 4: Download Your Edited Image. Once the process is complete, you can download your edited image, now with a transparent background.
Tips for Getting the Best Results:
Use high-resolution images for better results.
Ensure good lighting and a clear subject-background distinction in your original photo.
Experiment with different images to get a feel for the tool and refine your skills.
Wondering how you can put Removal.ai to work for you? Here are some practical use cases:
E-commerce: Create stunning product images with clean, consistent backgrounds.
Social Media: Remove distractions from portrait photos to make your profile stand out.
Branding: Craft transparent logos for a professional brand identity.
Design: Design eye-catching marketing materials like flyers and posters.
Web Content: Enhance your website or blog visuals for a more engaging user experience.
In the world of image editing, removing background from images is a valuable skill that can transform your visuals from ordinary to extraordinary. Removal.ai offers a free and accessible solution, allowing you to create professional-quality images with ease. Whether you're in e-commerce, content creation, or simply want to enhance your photos, give Removal.ai a try and experience the power of background removal for yourself. Visit Removal.ai today and take your visuals to the next level. Unleash your creativity and make your images shine!